Dear colleagues!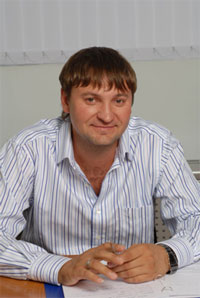 Let us represent you a portal of the branch DvernoeDelo.Ru. Making this site, our main aims are following:
· creating professional area;
· creating common informational space;
· developing and introducing branch standards;
We rely on the professionals' attention of door producing companies and we are for operative information about the market of producing and selling any kinds of doors. All the data we get here are from open sources or directly from representatives of the branch. The information given here is objective and doesn't lobby any trademark. Thus here you can learn different points of view on all the questions, connected with our common business. Welcome all people who are interested in to collaborate. The open source and we will be thankful for your letters, news, discussions, articles, seminars and conferences, new developments, advice, interesting references and other, because everything that is interesting for you can prove to be interesting and useful for others. It is important for us both your support and criticism, especially now when we are in the process of settling our project.


In this way the information about you will be available to a wide circle of producing and selling all kinds of doors branch's professionals.
Hope for successful co-operation!
P.S.
It's possible that there could be some errors on view of filling the site. Please, treat it with understanding and inform us about such mistakes at once. Our address:
delo@dvernoedelo.ru
. Thank you!
Sincerely yours,
Kharitonov Sergey
Manager of the project